"Oxy"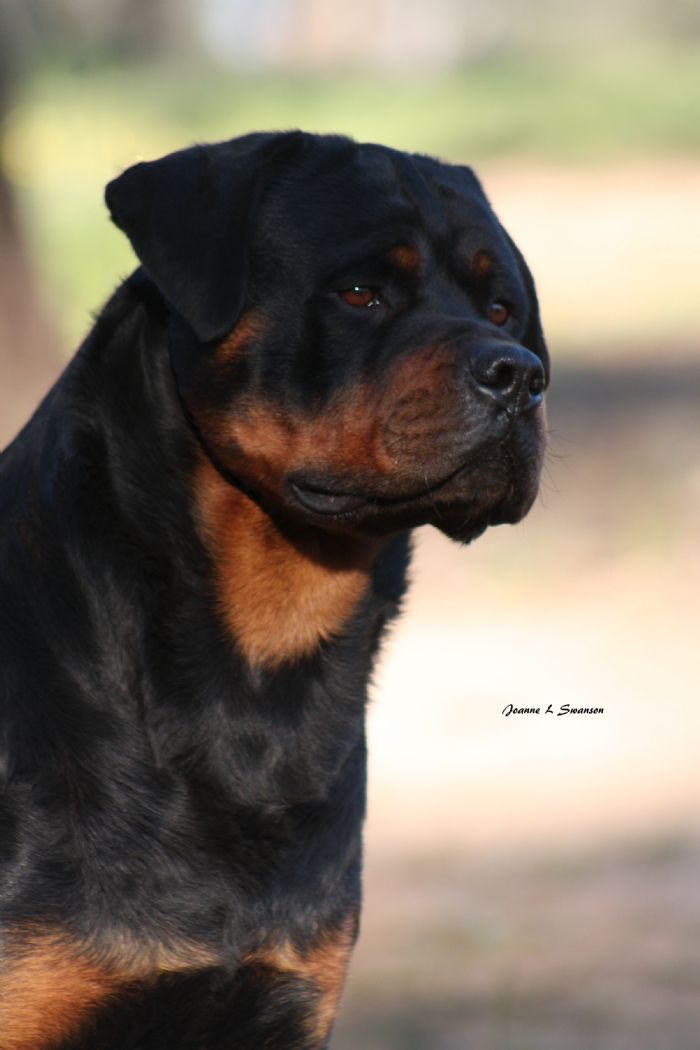 Darkcide Betta Late Then Never aka "Oxy"
"Oxy" is our new addition to Darkcide Rottweiler's, He is out of Darkcide Chasin my Tail aka "Tango" & NRC(A) Champion & Australian Champion Stolzsein Cannon Bolt aka "Cannon".
Oxy is a very handsome boy with very good pigment, med eyes, excellent markings, lovely bone, excellent expression, very good angles, strong topline and heaps of character.
Oxy has adapted to the show ring very easily and in 9 shows he has won Best Baby puppy Rottweiler 6 times & Best Baby male puppy 9 times.
I look forward to having more fun in the show ring & Specialty ring with this Spunky boy, Ox is Multi VP1 rated and a CISS winner, he is maturing into a large Male with a stunning head, great temperament and beautifully balanced.
Ox is JLPP clear.
Contact Details
Joanne Swanson
North West Country Victoria, VIC, Australia
Phone : 0401206680
Email :
[email protected]