2014 "News".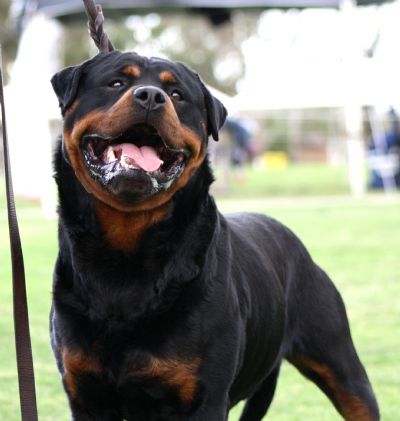 After a 9 month break Detroit ventured up to the RCNSW 57th Champ show where he was awarded V5 Aus Bred Dog under Rottweiler Breed Specialist Mr Frank Beiboer (Netherlands) out of a very strong class and just to prove he can still mix it in the All Breeds ring he went up to Bendigo and was awarded Best of Breed not bad considering it's been 2 years since he has been shown in this discipline.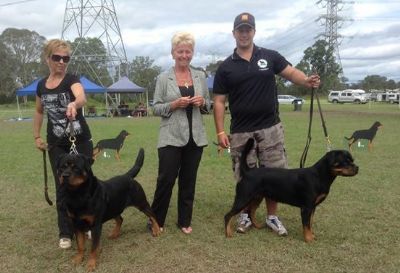 Also at the RCNSW 57th Champ Show 12-14th April 2014 Detroit was awarded Best Body Male and then went on to win Best Body overall under property class Rottweiler Specialist Judge Mrs Isabelle Nicol (Scotland).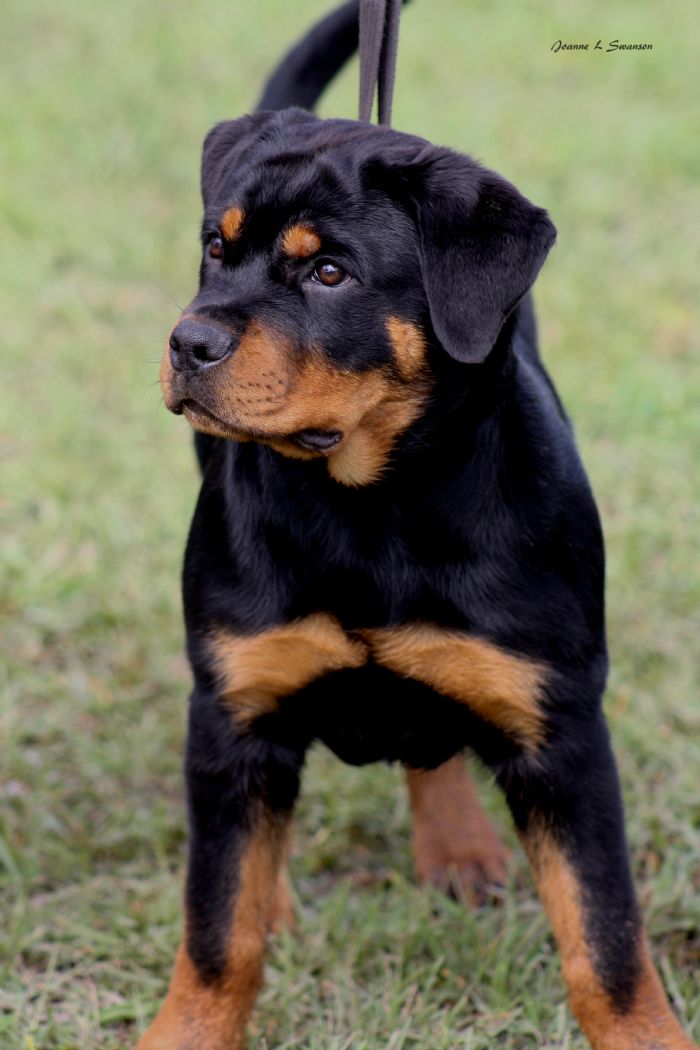 RCNSW 57th Champ show was also the first show for Darkcide Hollywood Blvd aka Demi who went VP3 with an Excellent critique in the baby Puppy bitch class.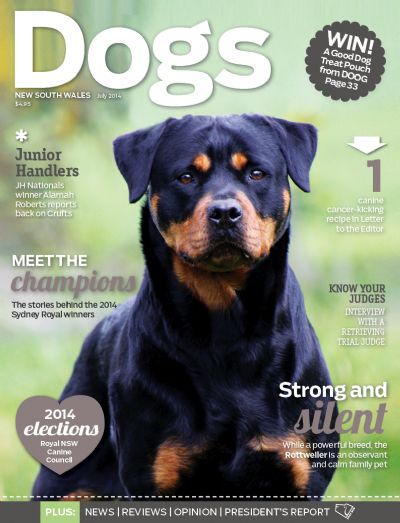 Darkcide Divine Diva aka Rumour is featured on the front cover of the Dogs NSW Breed feature special on the Rottweiler, selected by the editing crew. Rumour is the Mother to our Night/Midnight & Famous Streets litter, She is a Wonderful little bitch with a SUPER Temperament which she has passed onto her Puppies. Well done Rumour on becoming a "Super Model"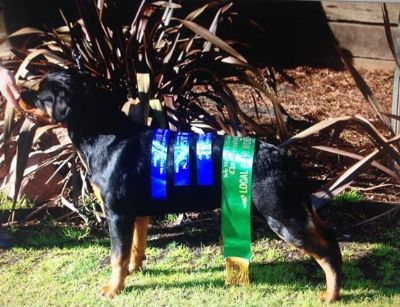 Darkcide Sunset Strip aka "Holly"
Holly won the Minor bitch class at the Sale-Maffra shows over 3 days, she also was placed 3rd in the local 6-18 months Sweepstakes. Congratulations to her owner Katrina, great effort girls, well done.
Contact Details
Joanne Swanson
North West Country Victoria, VIC, Australia
Phone : 0401206680
Email :
[email protected]