2013 "News"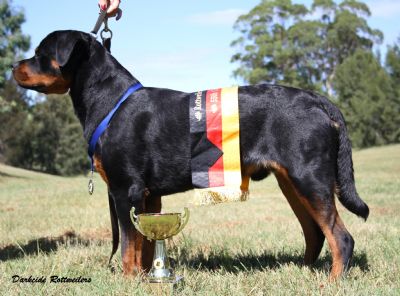 2013 Started off very well for young Cruize, after having a serious eye injury at the tender age of 7 weeks old I thought it was time to get him into the ring and he did it in style. Venturing to the RCNSW 55th Champ Show under Judge Kate Pinches (Hungary) Cruize went VP 1 in a class of 5 puppies and then went on to be awarded Puppy In Show.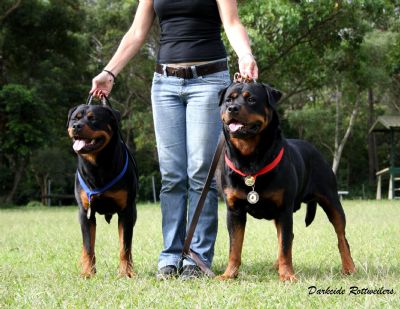 At the RCNSW on the 23rd & 24th April 2013 Cruize goes VP 1 & Detroit goes V2 Aus Bred male class under Kate Pinches (Hungary) I was thrilled with these wins, both boys are lovely types and being father & son it was pretty special.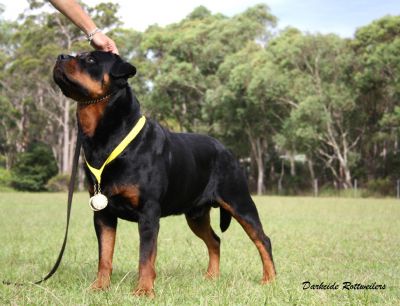 The following weekend we ventured over to the NDRCNSW 47th Champ Show under Breed Specialist ADRK Judge Herr Siegmund Trebschuh (Germany) for his first judging appointment in Australia & Detroit goes V3 Aus bred Male who gets critiqued as "Excellent type, Excellent Movement".
A very worthwhile Sydney trip for both my boys just a shame I missed Cruize's class on the Friday as I would of loved to have had him judged under this highly respected man.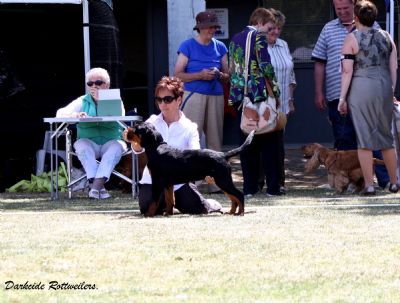 On December 15th I ventured over to the Maryborough Champ Show where my gorgeous young girl Stolzsein Livin La Vida Voca aka Calypso was awarded best baby puppy bitch, Best baby puppy & Best baby Puppy in group 6.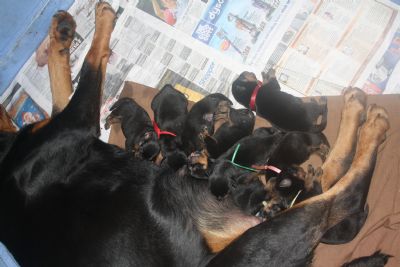 On December 19th we we welcomed 9 Puppies into this world, 5 Girls & 4 Boys. Darkcide Divine Diva aka Rumour is the very proud mum and Multi V Rated Aust Ch Stolzsein Cannon Bolt aka Cannon is the proud Dad. This is our Famous Streets litter.
Contact Details
Joanne Swanson
North West Country Victoria, VIC, Australia
Phone : 0401206680
Email :
[email protected]