Darkcide American Graffiti (Multi V rated) BS Pass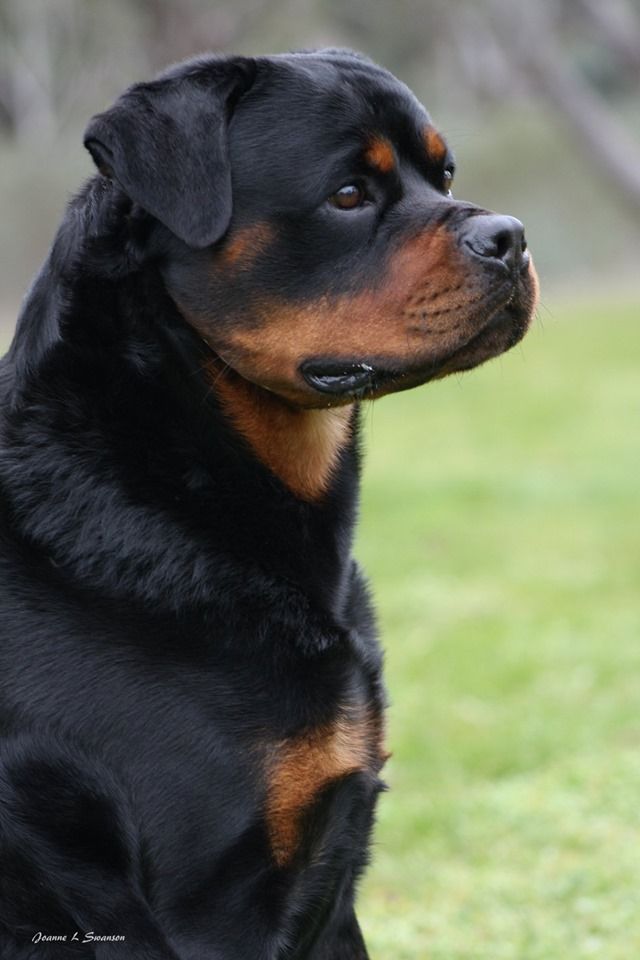 "Bronx"
We are fortunate to be able to have Bronx in our show team, he is a medium size male with good bone, med to dark eyes, very dark mouth pigment, lovely rich markings, moderate front and rear angulation with an excellent prosternum, very good movement, excellent topline, beautiful head with excellent expression a wonderful temperament & attitude, Bronx is a real laid back dude!
Bronx ventured over to SA for the 48th & 49th Rott specialty shows where he went VP2 baby puppy dog under Mrs Yvonne Van Der Horst (QLD) on the first day and VP3 baby puppy dog under Mrs Louise Russell (Vic) on the second day. Both these Rott specialist judges gave Bronx excellent critiques.
Bronx ventured up to NSW for the RCNSW 63rd Champ Show April 2017 where he was awarded VP2 puppy dog under Mrs Renee Kennedy (vic)
At the RCV 59th Champ show May 2017 Bronx was awarded VP1 puppy dog & opposite puppy in show under judge- Ms Yvonne Bekkers (Netherlands)
At NDRC 56th champ show April 2018 Bronx was awarded V6 Intermediate Dog under breed specialist & breed warden Mr Herr Siegmund Trebschuh (Germany)
At the RCV 61st Champ Show Bronx was awarded V3 Intermediate Dog under breed specialist Ms Brooke Turner (NSW)
At Northern Districts Rottweiler Club of NSW 58th Champ show April 2019 Bronx was awarded V3 Intermediate Dog under breed specialist Tatyana Popova (RUSSIA)
At the RCV 63rd Champ show April 2019 Bronx was awarded V3 Intermediate dog under breed specialist Elizabeth Dunhill (UK)
At the RCV 65th Champ show April 2021 Bronx was awarded V4 Aus Bred dog under breed Specialist Mrs Susie Baird (AUS)
Bronx has passed all his health certificates,
Bronx passed his Breed Survey under Rottweiler Specialist Mr Johann Fischer (Sth Africa) April 2023.
Hip grading 1, RH-2, LH-2, Elbow grade- R-0, L-0
Bronx has full dentition with a scissor bite, clear eye certificate, Bronx is JLPP clear.
Bronx's first litter has produced Baby puppy in group multiple winners, baby puppy in show winners & VP rated babies on the pegs & V-rated dogs.
Bronx was x-rayed at 23 months old.
BRONX is the sire to our gorgeous baby Darkcide Boogie Fever "DISCO"
Bronx lives with my son Kasey who has waited many years for a Darkcide puppy and this boy has been well worth the wait.
Contact Details
Joanne Swanson
North West Country Victoria, VIC, Australia
Phone : 0401206680
Email :
[email protected]