Darkcide Midnight Rendezvous
"Mercedes"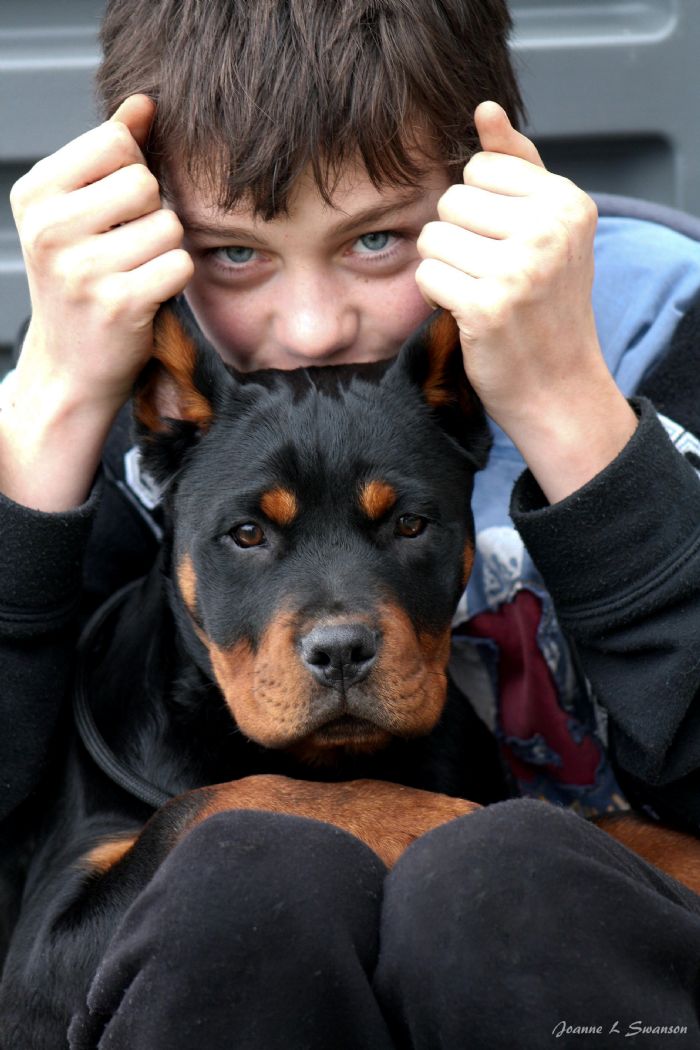 "Mercedes" 4 months old.

5 Months, Small Meduim, normal substance and bone, Normal head form, broad skull, Medium length strong muzzle, correct ears, medium eyes, scissor bite, good neck, A little flat in withers, Strong overline, Strong ribbing, very good angulations, straight forehand, very good feet, correct coat, excellent markings, natural tail, In movement shows very good reach and drive, very good movement. Judge Breed Specialist, Mr Gerard O'Shea (Sweden).

Mercedes has made her showing debut winning Baby Puppy of breed at the Utility Champ Show, she came out the following Saturday & did it again, both times being the youngest there, the judges words were "Ohh I love this little bitch". And so do I, Mercedes has a very bright future.

Mercedes first venture into the Specialty ring was a very successful one, being judged by highly respected Rottweiler specialist judge Mr Gerard O'Shea (Sweden) she goes VP1 Baby puppy bitch, the youngest baby there.
Due to Mercedes having a light eye it was decided that she wouldn't be bred with, she resides in Sydney with Josh, Mandii & Tank living a wonderful life.
Contact Details
Joanne Swanson
North West Country Victoria, VIC, Australia
Phone : 0401206680
Email :
[email protected]